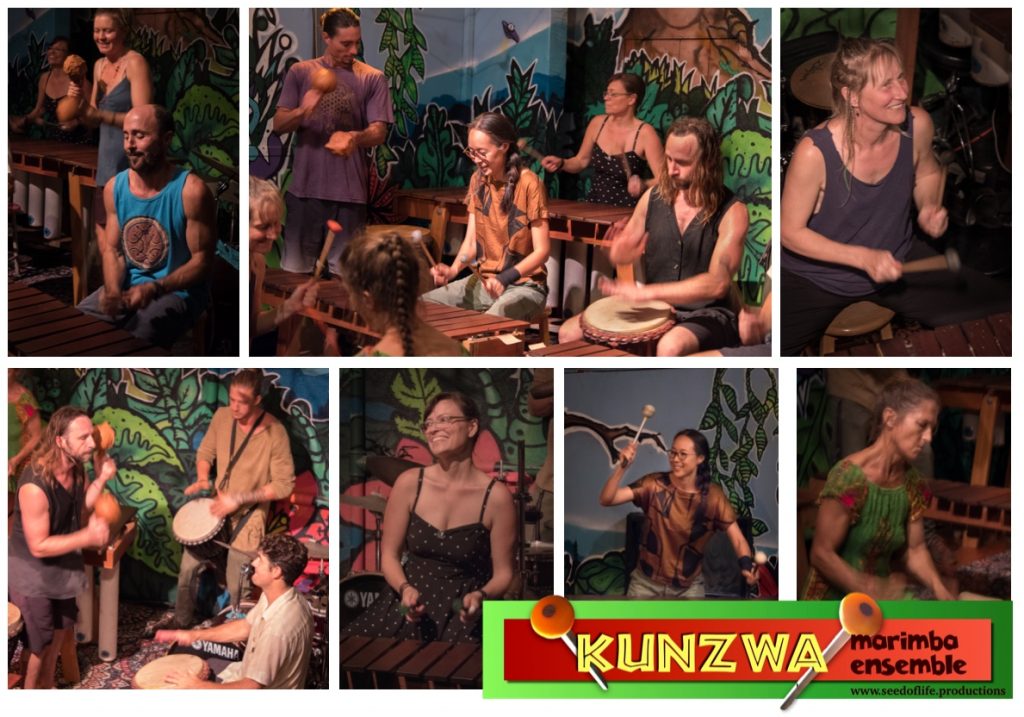 Kunzwa Marimba Ensemble is a professional musical group of ten friends who love to play these acoustic polyrhythms in the tradition of Africa's Shona people and Dumisani Maraire.  We have been playing together since 2007, and perform regularly at local venues such as Maku`u Market, La`akea Permaculture Community, Kukuau Studio, and Puna's annual Flow Fest.
Part of our fellowship is our shared commitment to demonstrating active solutions to the problems of our times:  climate change, inequality/injustice, entrenched patriarchy, separation, and environmental degradation.  Whether through regenerative local food growing practices, restoration forestry, low-/appropriate- technology subsistence skills, intentional community, or biochar development, you will find each of us being the change we want to see in the world.  Though very busy people, with not much income, we will seriously consider donating a performance towards any event that is in alignment with these, or similar, values.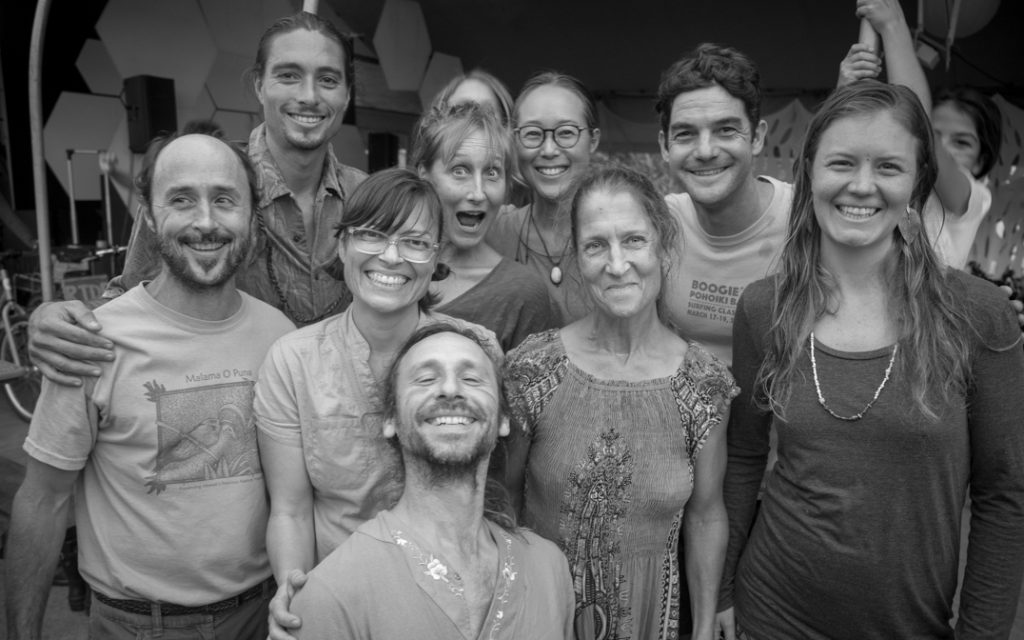 We are also available for hire for your private event, having played birthday parties, wedding receptions, and business retreats.  We offer two hours of music for $1000 plus $3/mile round-trip travel time.  As part of the performance, we'd be happy to invite guests to "join the band" for one easy-to-learn song.